Antioxidant Boost: Onion Soup For A Lazy Sunday recipe
Antioxidant Boost: Onion Soup For A Lazy Sunday recipe
dinner
lunch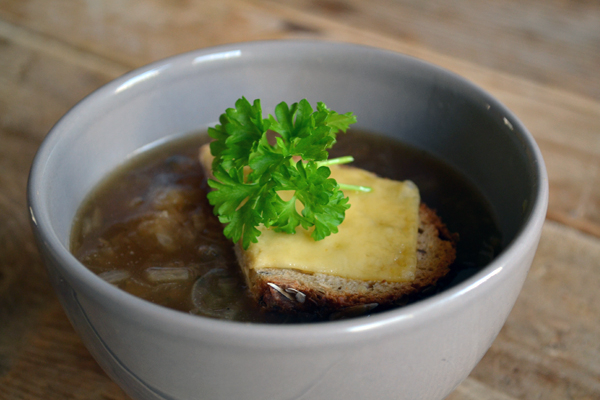 On a Sunday I usually don't feel like cooking an elaborate meal. A delicious onion soup is an easy and healthy solution. Onions are very healthy because of the many antioxidants they contain. Antioxidants help protect the body from free radicals. These are harmful substances that are created in the body by smoking, air pollution, sunlight and normal metabolic processes. Onions contain 5 to 10 times more antioxidants than other vegetables. Reason enough to often use them in your food.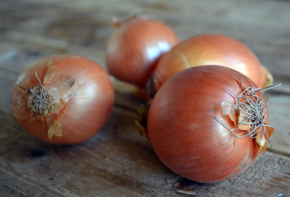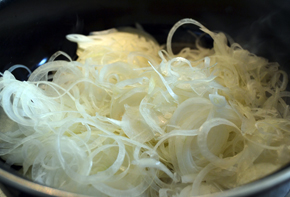 What do you need for the Onion Soup For A Lazy Sunday recipe
5 large onions
knob of butter
1 ½ liter chicken stock
250 ml white wine
2 bay leaves
2 sprigs of thyme
freshly ground black pepper (I use cast iron 'Bali' pepper mill)
Himalayan salt or Celtic sea salt
1 clove of garlic
1 tbsp flour
2 slices of bread
grated cheese
Olive oil
Kitchen supplies


Preparation of Onion Soup For A Lazy Sunday recipe
Melt the butter in a heavy-bottomed pan and add the onion



Sauté the onion over low heat, stirring occasionally, until the onions are golden brown and beginning to caramelize.


Add the garlic and flour and continue stirring for 2 minutes.



Slowly add the stock and wine while stirring and bring to the boil.
Then add the bay leaves and thyme sprigs to the soup and season with some pepper and Himalayan salt or Celtic sea salt.
Cover the pan and let it simmer for 25 minutes.


After 25 minutes, remove the bay leaves and thyme sprigs.
Preheat the grill and sprinkle the 4 slices of bread with the grated cheese.
When the grill is up to temperature, grill the buns until the cheese is well melted.
Cut the buns in half and place them on top of the soup in the bowls.