Coco Creamy Watermelon Cozy Mocktail
Coco Creamy Watermelon Cozy Mocktail
health
juice&shake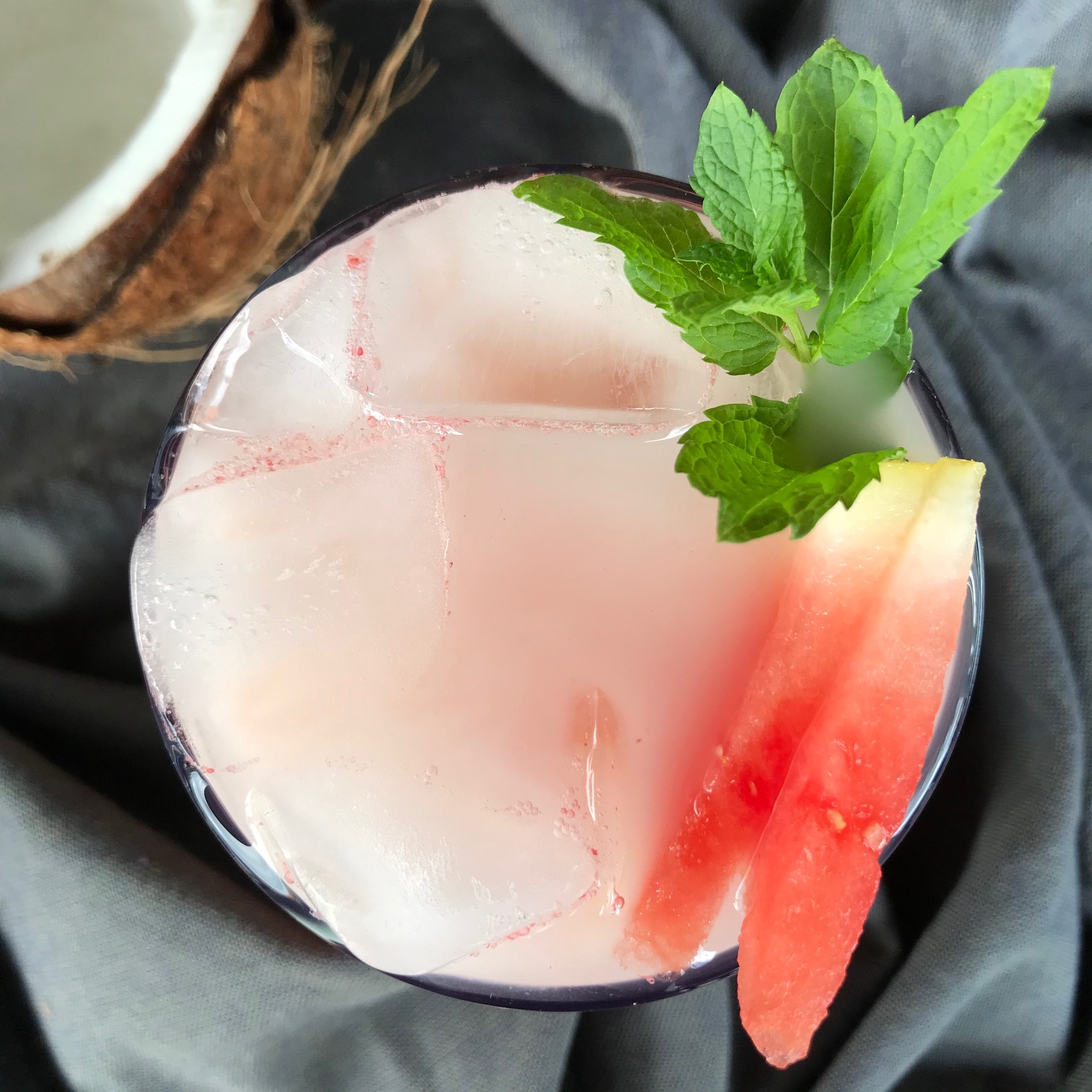 Fresh, crisp and creamy watermelon juice, my mouth is watering right away! This is a really tasty and cozy mocktail to put on the table in the summer.
Are you looking for more fresh juices? Then take a look here!

Did you know: the watermelon is related to the cucumber and pumpkin? Therefore, it is not a fruit but actually a vegetable.

What do you need for the Coco Creamy Watermelon Cozy Mocktail
1/2 watermelon
Splash of coconut milk
Splash of coconut water (optional)
Fresh mint to taste
ice cubes
Kitchen supplies
Nut cloth or cheese cloth
Large bowl or bowl


Preparation of Coco Creamy Watermelon Cozy Mocktail
Cut the watermelon into pieces
Grab a large bowl and a nut cloth / cheese cloth
Put some watermelon cubes in the nut cloth and squeeze all the moisture from the watermelon into the bowl, repeat this process until the watermelon is finished
Grab a glass with some ice cubes, pour the watermelon juice into the glass and add a nice splash of coconut milk, possibly also some coconut water.
Top with some fresh point and possibly watermelon and enjoy!