Healthy chocolate milk
comfort food
juice&shake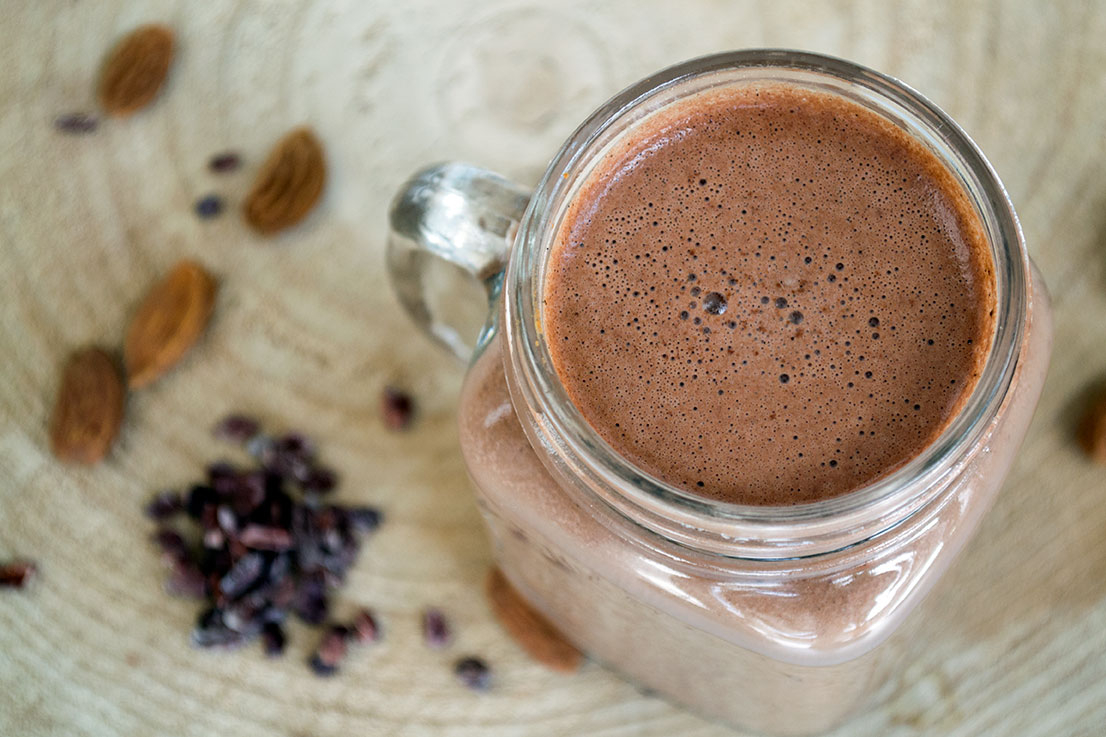 Recently I suddenly felt like chocolate milk, but yes, the regular variant does not really make my body happy. Since you can make a healthy version of everything, I also ventured into the healthy chocolate milk.
Gluten-free, lactose-free, no chemical additives and no refined sugars. We are very surprised here by the delicious, full chocolate milk taste! It does not detract from the standard chocolate milk, very happy, this will be a drink we will drink more often... Cheers!
What do you need for 2 glasses of the Healthy chocolate milk recipe
500 ml almond milk




4 tbsp raw cocoa powder



4 tbsp coconut blossom sugar or palm sugar
1 tsp vanilla powder
1/2 tsp Himalayan salt or Celtic sea salt
1 tsp lucuma (optional, makes it just a bit creamier and fuller of taste)
Kitchen supplies


Preparation of Healthy chocolate milk recipe
Grab a cocktail shaker and put all the ingredients in the shaker



Shake well, taste and possibly add some extra ingredients to taste
If you don't have a cocktail shaker, you can always put it in the blender
Tip: if the almond milk is not yet cold, add some ice cubes and mix the chocolate milk in the blender. Add some extra cocoa and sweetener to keep the taste full. You can also add some quinoa flakes or oat flakes if you already want to drink/breakfast.