Resistance Boost: With Apple And Cucumber juice recipe
Resistance Boost: With Apple And Cucumber juice recipe
health
juice&shake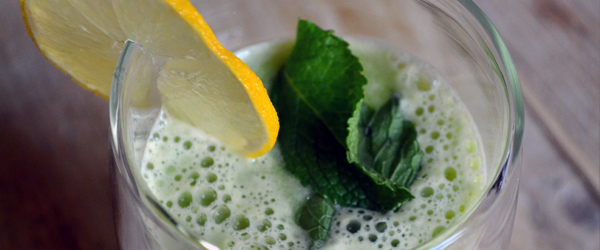 Tasty and healthy juices are easy to make. This resistance boost consists of apple, cucumber and celery. The name is not for nothing 'resistance boost', this juice is good for intestinal complaints and it can provide relief if you suffer from headaches. Drinking this daily can also help maintain and maintain healthy cholesterol levels. Personally, I especially like juices, the fact that they are very healthy is a bonus. You will be full and you will get a good dose of vitamins.

What do you need for the Apple And Cucumber juice recipe
One and a half cucumber




Two apples of your choice



Four stalks of celery
Six mint leaves
A tablespoon of fresh lime juice
A teaspoon of fresh lemon juice
Kitchen supplies



Preparation of Apple And Cucumber juice recipe
Place the cucumber, apples, celery and mint in a juicer.

Then add the lime and lemon juice.

Pour into a glass. To spice it up, you can add a mint leaf.
If you don't have a juicer, you can always use a blender. Then it becomes more of a smoothie but it tastes just as good!