Vegan Banana Pudding no bake easy recipe
Vegan Banana Pudding no bake easy recipe
comfort food
breakfast
vegan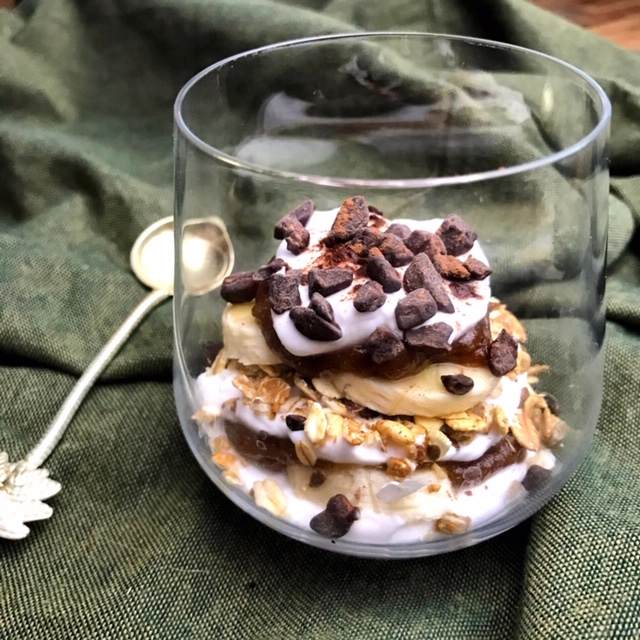 Want a light and easy but tasty desert? This no bake banana pudding recipe is a great option among layered desserts with pudding.
Bananas are super healthy because they contain powerful antifungal and antibiotic compounds, which can help to inhibit viruses. A good product to use a lot in the kitchen and certainly at the moment.
We made a delicious vegan banana pudding, one to die for!

What do you need for the Vegan Banana Pudding
1 organic banana



2 tsp date caramel
Coconut or almond yogurt
Granola or homemade crumble
Cocoa nibs or pieces of dark chocolate
Kitchen supplies
Large bowl or bowl



Preparation of Vegan Banana Pudding no bake easy recipe
Cut the banana into slices



Grab a glass or pudding bowl you want to make the trifle in
Start with a layer of coconut yogurt
Then put a layer of banana slices on it
Then spoon some date caramel on the banana with another scoop of yogurt on top
Then sprinkle the granola or crumble over the yogurt
Cover again with some banana, then date caramel, some yogurt and top with cocoa nibs on dark chocolate pieces
Let the party in your mouth begin!