Vegan cranberry paté
dinner
comfort food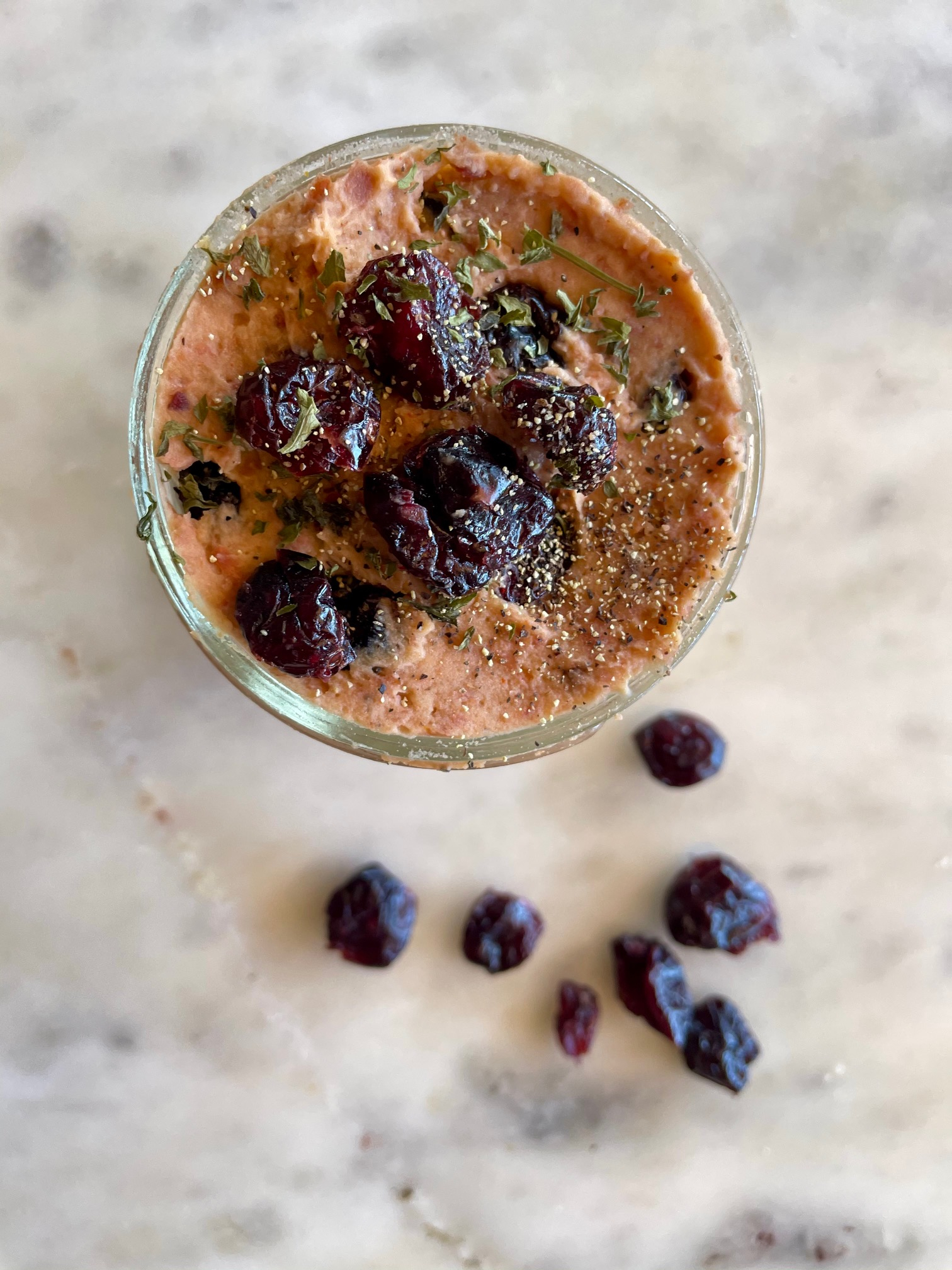 The holidays are approaching again and even though we now live a bit more tropical in Belize, the Christmas jitters are certainly present. This year no dinners with friends and family because we are on the other side of the ocean, but that should not spoil the festive dining fun.
So we went looking for festive Christmas classics that we make plant-based. Cranberry pate for me is one that cannot be missed! When I googled I immediately came across my dear blog friend Beaufood and started making the recipe right. After some tasting and adding I came up with the following recipe, enjoy and happy holidays!
Did you know; kidney beans contain a lot of protein, fiber and slow carbohydrates? Those slow carbohydrates are good if you want to get or stay in shape.
WHAT DO YOU NEED FOR THE VEGAN CRANBERRY PATE
1 can of kidney beans
1 can of canelli beans
1 tsp pepper
2 cloves of garlic
1 tsp onion powder
Pinch of Himalayan salt or Celtic sea salt
75 gr sun-dried tomatoes
1/4 tsp tomato puree
1/2 tsp paprika powder
Large hand dried cranberries
Preparation
Rinse the beans well and then put all ingredients, except the cranberries, in the food processor
Mix until it has become a nice creamy whole, taste if it is flavorful, otherwise add some extra herbs
Then add half of the cranberries, mix briefly, so that it is in pieces
Remove the pate from the food processor and mix in the rest of the cranberries
You can store it in an airtight jar or container in the fridge or serve immediately in a nice bowl with some extra pepper and cranberries on top, enjoy!