Vegan feta
health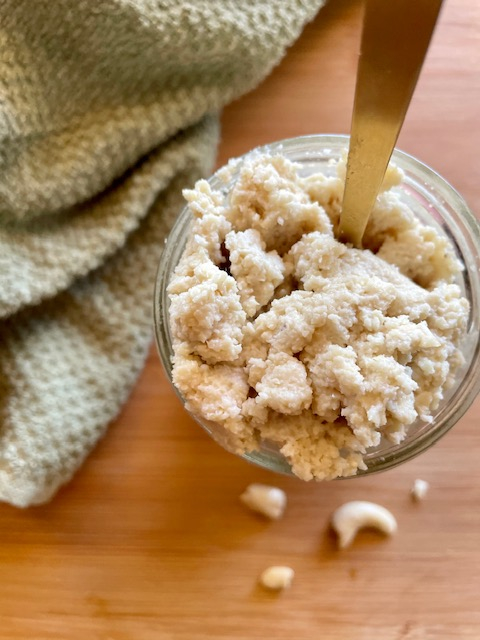 So easy and so tasty, that I have never made this before… This vegan feta is ready within 5 minutes if you have soaked the cashew nuts for 12 hours or put it in boiled water for an hour.
Did you know; cashew nuts consist of more than 75% unsaturated fats? The fats that our body thanks us for when we ingest them. They also contain a lot of vitamin B, which is good for muscle growth and health.
I use cashew nuts a lot as a base for vegan (cream) cheese or as a topping on salads, soups, sandwiches and whatnot.
WHAT DO YOU NEED FOR THE VEGAN FETA
1 cup cashew nuts
2 tbsp white vinegar
1 tbsp water
1 tsp Himalayan salt or Celtic sea salt

Preparation
Put the raw cashew nuts in the water for 12 hours or put them in boiling water for 1 hour
Place all ingredients in the blender and mix until it is still crumbly but still cohesive

Place in an airtight container and refrigerate or serve immediately. Delicious on bread, with a salad, over soup and so on. Enjoy!