Vegan Wings
comfort food
health
lunch
healthy snacks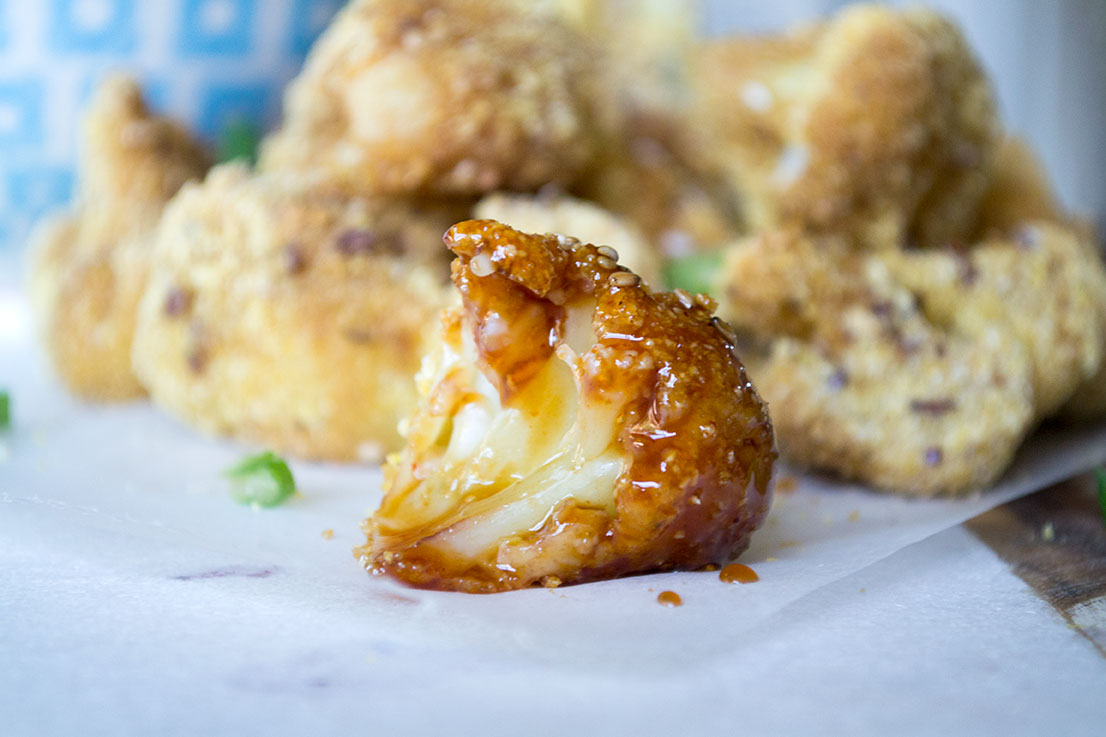 Vegan wings, yes that sounds great so we're going to try that! I saw the vegan wings on Pinterest and haven't been able to get it out of my head since. Would cauliflower wings be good? Doesn't that detract from the 'official' chicken? The answer is loud and clear: no! It is more tender, softer and much tastier than chicken (if I may say so). I have already made this recipe several times with different herbs and surprised many people with it.
It is also a perfect festive snack and with a festive snack belongs a nice drink.
wine tip. Italian wine: Campania Greco di Tufo, made from the Greco grape, goes very well with the vegan wings. This is due to the fruity and flowery notes in the wine.

What do you need for the Vegan wings
1 small cauliflower

55gr – bowl of spelled flour or gluten-free flour
125 ml almond milk or oat milk
1/4 – 1/2 tsp chili powder
1/4 – 1/2 tsp cayenne powder
1/2 tsp garlic powder
1/4 tsp onion powder
salt and pepper to taste
polenta
Gravy for Vegan wings
4 tbsp maple syrup
2 tbsp tamari
1 tsp sesame seeds
1 spring onion
1/2 tsp black pepper
1 tsp ginger
Kitchen supplies


Preparation of Vegan hash brown omelette
Preheat the oven to 225 degrees



Wash the cauliflower and remove the leaves
Cut the cauliflower into medium sized florets (good size for chicken wings)
Mix the flour, milk, chili powder, cayenne powder, garlic powder, onion powder together with salt and pepper to taste in a bowl
Put the polenta in another bowl and season with some herbs (I did add some cayenne and salt and pepper, but we like it spicy)
Cover a baking tray with baking paper or aluminum foil
Dip the cauliflower florets in the dough mixture and then in the polenta so that they are completely covered and place in the baking tray
Put the cauliflower in the oven for about 22 minutes
Meanwhile, prepare the sauce
Remove the vegan wings from the oven and brush with the sauce
Put the wings in the oven for about 5 minutes and enjoy!